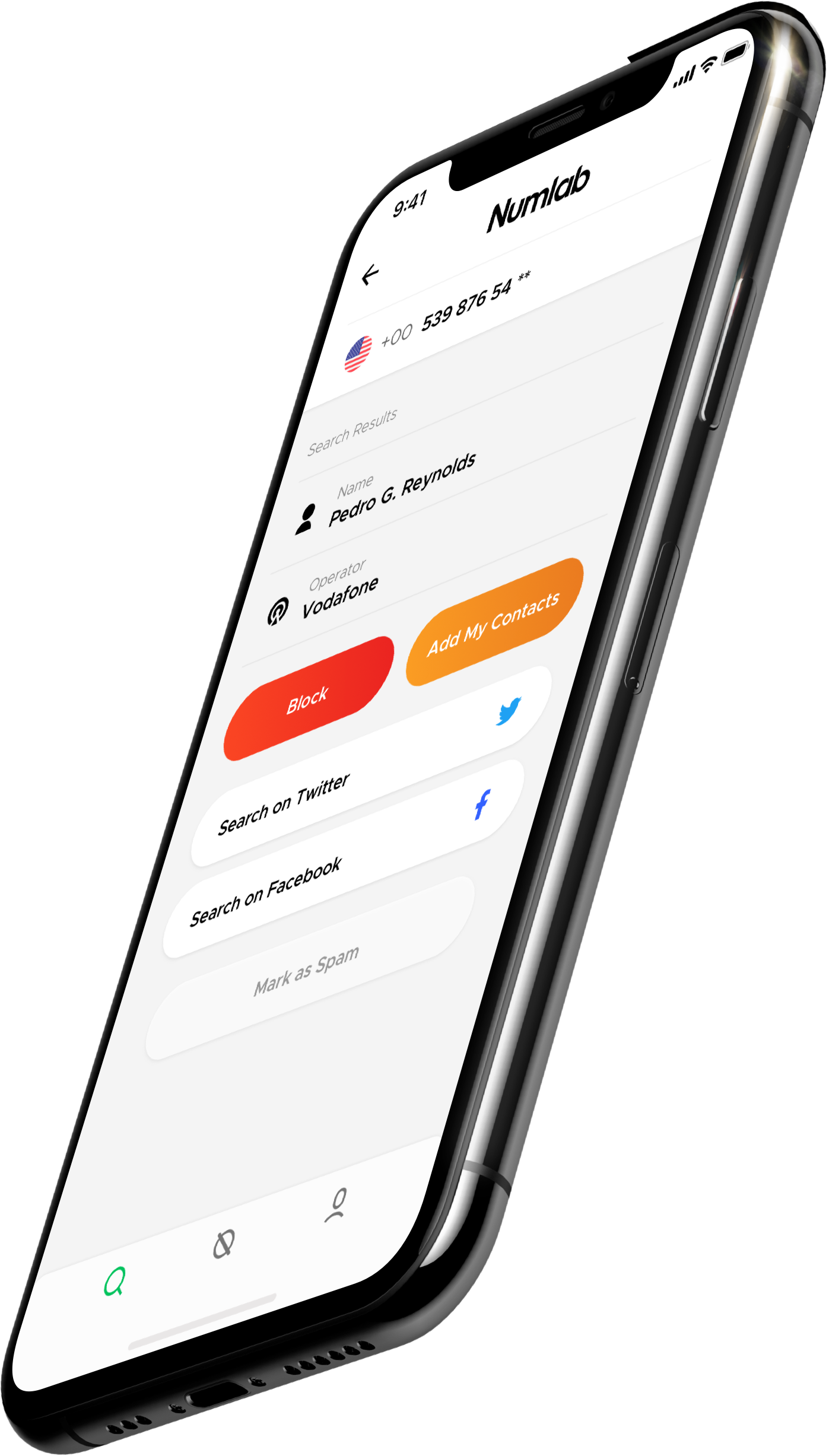 ( Features of Numlab )
Unlimited phone number inquiry.

Block spam callers and scam blocker.

Constantly updated database of scam numbers.

Create your own blacklist.
Numlab App is available for IOS
Download Number Finder for free and make unlimited inquires. Start your subscription to access all features and to make unlimited queries. or purchase from query packages. .
* Available on iPhone, iPad and all Android devices
Subscribe to get updates
By subscribing you will get newsleter, promotions adipisicing elit. Architecto beatae, asperiores tempore repudiandae saepe aspernatur unde voluptate sapiente quia ex.